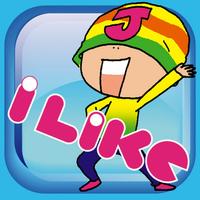 iLIKE Mag
Free Get
Screenshots for iPhone
More Screenshots for iPad
iLIKE Mag Description
นิตยสารวัยรุ่นมาแรง เป็นนิตยสารรายปักษ์ที่นำเสนอเนื้อหาอินเทรนด์น่ารักโดนใจชาว "I-LIKE Gang" วางแผงทุกวันที่ 15 และ 30 ของเดือน

News:
- I-LIKE นำเสนอสมาชิกนิตยสารในรูปแบบ "Auto Renewable" ซึ่งจะใช้ระยะเวลาเป็นตัวกำหนดอายุสมาชิกของลูกค้า

- มีให้เลือกทั้งในแบบระยะสั้น 1 เดือน ($3.99) และระยะยาว 1 ปี ($28.99) ระบบจะทำการต่ออายุสมาชิกอัตโนมัติภายใน 24 ชั่วโมงเมื่อครบกำหนดระยะเวลา โดยยอดค่าบริการจะถูกเพิ่มเข้าไปใน iTunes Account ที่ลงทะเบียนใช้งานไว้

- หากลูกค้ามีความประสงค์ไม่ต้องการต่อสมาชิกแบบอัตโนมัติในระยะเวลาต่อไป สามารถทำได้โดยเข้าไปที่ Apple ID ภายใน App Store แล้วทำการปิด Auto-renewal โดยมีเงื่อนไขที่ต้องทำการปิดอย่างน้อย 24 ชั่วโมง ก่อนครบกำหนดเวลา

- สมาชิกแบบ Auto-renewal ไม่สามารถยกเลิกกลางคันสำหรับระยะเวลาสมาชิกปัจจุบันได้

*** กด Like "facebook.com/ookbee" หรือติดตามเราได้ที่ LINE Official Account; OOKBEE เรามีหนังสือฟรีและโปรชั่นดีๆแจกฟรีทุกวันค่ะ

**** คุณสามารถส่งข้อแนะนำหรือแจ้งปัญหาต่างๆถึงเราได้ที่ member@ookbee.com (24 ชั่วโมง) หรือ 021872222 กด 2 (เวลาทำการ) ขอบคุณที่ใช้ Ookbee ค่ะ!

Promotion Code feature is for customers whose subscribed physical version of books/magazines then switch to digital version. This way they don't have to pay again for very same contents. The codes will be provided by publisher to customers through email.
Please try following example code "62191945660" which will grant you iLIKE Magazine in your library.
More Information
Language:

Chinese

Danish

Dutch

English

French

German

Italian

Japanese

Korean

Portuguese

Russian

Spanish

Thai

Turkish

Vietnamese

More
In-App Purchases:

ILIKE 275 May 2014 $1.99

More