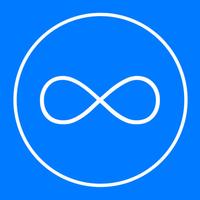 Infinity Ball: A highly addictive game
Free Get
Infinity Ball: A highly addictive game Description
Why continue flapping birds when you can have Infinity?

Infinity Ball is an incredibly addicting and fast paced game which won't give your finger a rest!!

Just move the ball left and right and don't let those pesky lines touch you!! And Infinity will be at your reach!!

Get the highest score you can, but be careful, there is always someone better than you!!!

Your amazing gameplays are automatically recorded at a silky smooth 60fps. You can even share them with other people and make everyone jealous on your score!!