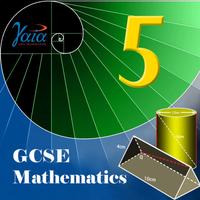 Interactive GCSE Mathematics 5
$6.99
Screenshots for iPhone
More Screenshots for iPad
Interactive GCSE Mathematics 5 Description
With NO in-app purchases, this is a complete educational resource for Pythagoras Theorem and can be used for study, revision and testing. Incorporating personalised analytics and feedback, this Maths app enables you to identify areas for improvement and help focus your studies. All examples are explained in simple terms and include both sound and written step-by-step descriptions, enabling students to go back and repeat instructions as needed.

This unit is designed for pupils of all abilities and grades from levels 1-6, inclusive at GCSE level. This is an invaluable resource for any Maths student and considers:
(i) Calculating the length of a right-angled triangle when you know the other two angles and includes reverse problems.
(ii) Deciding whether or not a triangle is a right angle.
(iii) Finding the distance between two points on a graph.
(iv) Using Pythagoras' theorem in 3D.