Apps
»
Entertainment
»
Interesting Facts - amazing facts, daily facts more then 1.41M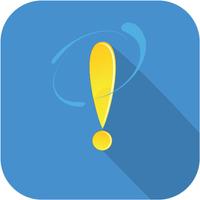 Interesting Facts - amazing facts, daily facts more then 1.41M
Free Get
Interesting Facts - amazing facts, daily facts more then 1.41M Description
Grow you knowledge horizons with daily random facts. This contains tons of facts that you or your friend most likely didn't know before impress your friends with these tidbits of fun knowledge. Interesting fact about life has one of the best archives of fun and amazing facts for you to share with friends and family. You will be able to entertain yourself or others for any period of time. Interesting and amazing cool facts on daily basis

Find out more about the human body, nature, science, celebrities, world records, strange laws, body function facts and many more! With over 1.4M facts to go trough you will never get bored again! And there are more facts to come! On daily basis.

- Share facts with a single click (Text Message, Facebook, Twitter, Mail, SMS)
- All facts are 100% true
- More than 1.4M facts and quotes so far and more are to come!
- Simple navigation and easy to use
- Brand new facts added every day

So what are you waiting for? Get the Interesting Facts app now and learn some amazing new facts about your life you never knew before!
Interesting Facts - amazing facts, daily facts more then 1.41M 1.0 Update
This update is signed with Apple's latest signing certificate. No new features are included.
More