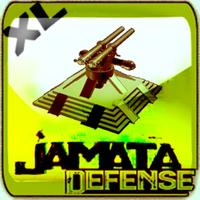 Jamata Tower Defense XL
$6.99
Jamata Tower Defense XL Description
About Jamata Tower Defense:

In an alternate history universe, Europeans never discovered North or South America. This game takes place in this re imagining of history. It's based off a dream that the developer had, and the novelization of that story that followed.

The science of the society in the game followed this line of history, focusing more on an indigenous understanding of the world and life itself. As a result, technology has progressed significantly faster into the realm of quantum physics and mathematics. There is also a significant history of non-european industrialization, leading to some steam-punk elements, as well.

Jamata Defense is a tower defense game for mobile devices that was developed by a single developer.

The developer does not want to use in app purchases, since it seems to be detrimental to some otherwise brilliant games, so there are no in app purchases in this game.

Tower Defense Updates

If you purchase the game, you get all future updates for free.

If you enjoy the game, feel free to reach out! The goal is to make a sequel!

About:

* 21 3d Levels (Part 1)
* Original Music
* Optimized for Headphones
* No Purchases in the Game
* If You Like It, the Full Version has More Features and No Ads

I'll try and reach out to people who drop reviews or send me an email.
Jamata Tower Defense XL 2.1.0 Update
improved performance
More