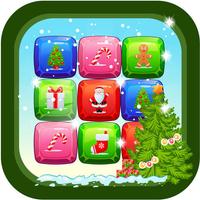 Jewel Quest Gem Saga - The Best Splash Match 3 Puzzle Mania
Free Get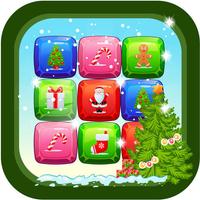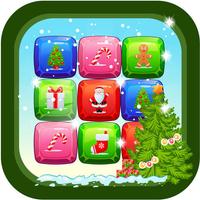 Jewel Quest Gem Saga - The Best Splash Match 3 Puzzle Mania
Free
Screenshots for iPhone
More Screenshots for iPad
Jewel Quest Gem Saga - The Best Splash Match 3 Puzzle Mania Description
A new flavor of Match-3 game, from the makers of hit apps! Match candies to collect them, and sweeten the value of neighboring. Easy to learn, but challenging to master! Christmas Gem Candy Jewels Blitz is a very addictive diamond match 3 puzzle game. Swap gems in a line, solve the puzzle and create epic gem crunching effects. Become the legend of magic jewels and crush every diamond!

You'll find your perfect match with 6 breathtaking modes, from the cascades of fun in Classic to the fast-paced, time-based Lightning, and the new Poker Mode. Dive into the addictive world of Lost Jewels! Join to search for the lost jewels and try to overcome the challenging but rewarding obstacles during this mythical adventure!

Extra Features:
● Cool rewards!
● Play offline!
● Support on multiple devices and platforms!

You can now compete with your friends and players from all around the world! Use the special Battle Mode item to get on your adversary's nerves! You might be in a pinch if it's used against you though!

You can take up to 3 same item to help you in the Battle!
Win to make your way to the top and receive awesome titles!

The wonderland of magic jewels, where a miracle can happen with a legend. You can stop dreaming about matching gems and make it real! Swap gems in a line and solve the puzzle before you're out of moves / turns. Christmas Gem Candy Jewels Blitz is easy to learn, but can be hard to master. That's the number one reason this can be a very addictive game. Beautiful charms are available in this medieval area, help the alchemist with his miracle moves and enjoy the amazing gem crunching effects.

Great news! a funny mix of puzzle and role-playing games. Create your unique avatar, collect item and compete with your friends. Get ready to explore a fantastic new world of adventure, excitement, and amazing popping fun! Work fast and make smart matches, your friends are counting on you!

Game Features:
● Super responsive, fast paced and plays well even on a small screen.
● Save your progress under the Facebook account.
● No need to wait for an opponent's move, you're always in control and proactive.
● Super beautiful graphics
● Over 100 interesting levels
● Multiple goals, time mode, move mode
● Very small size but super tasty graphics
● Arcade Mode, Classic Mode.
● Swap and Match 3 candy in a line to remove them.
● Match 4 Candy can win the jewel's bomb and 1 lighting.
● Match 5 Candy can win the jewel's bomb and 2 lightings.

Christmas Gem Candy Jewels Blitz - The Best FREE Addicting Saga Splash Match 3 Puzzle Mania is a fun puzzle game full of love. Switch and match your way in this joyful and addictive puzzle adventure. Come on, let's take on this joyful saga alone or play with friends to see who can get the highest score! Christmas Gem Candy Jewels Blitz is a colourful match-3 game based on all-known and loved fairytales.

Highlighted Features
● 80+ Well-designed levels - each one is unique and full of fun and amazing challenges!
● Easy and fun to play, but a challenge to fully master!
● Fun and easy to learn, but a rewarding challenge to master
● a completely free game.
● a popular match-3 game.
● You can even play without an Internet connection!

Ready to start matching and popping some item? Christmas Gem Candy Jewels Blitz is a colorful and exciting match 3 puzzle game that takes place in a world high above the clouds! Swap and match shiny item and unleash fantabulous power-ups as you work.

It's totally FREE to play, with many in game items like ROLLING STONE, CLIP, and much more to help you. Starting items are plenty and have a shorter cool down time! You can connect to Facebook to require more lives from your friends and compare each others scores for competitive fun! Dig a path by clearing away a group of 3 or more diamonds to reach a target score.

Easy and Addictive Rules!
Clear as many similar blocks as you can within the time limit!
Sometimes you won't be able to'll have to position them.