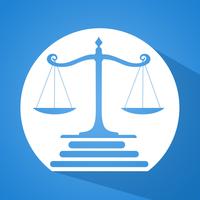 Legal XM
Free Get
Legal XM Description
This is the official app of Legal XM Network – A quick and efficient way to get legal help.

At the touch of a button, get connected with Leading Law Firms, Attorneys, Detective Agencies or Bail Bonds Companies near you.

How it works:

This application prompts you to answer a few questions. These answers are then transmitted to our office. Once received we then review your case and have an Attorney or a Detective contact you back within 8 business hours or less. All your information will be kept confidential in compliance with all state, federal and International laws.

Traveling? No problem! This app works worldwide. Complete local and International Legal Solutions for Business and Private Entities with NO membership fees. (Must have a Wi-Fi or data connection to access)

Some well-known areas of legal help includes the following:
- Legal Help for Criminal Law
- Personal Injury Lawyers
- Civil Rights Law
- Immigration Law
- Tax Law
- Family Law
- Bankruptcy Law
- Employment Law
- Investigation and Detective Services
- Bails Bonds Companies

This app is available for use in:
- United States
- Canada
- Latin America
- Europe
- Middle East
- Asia / Pacific

All Law Firms, Attorneys, Detective and Bail Bonds Agencies listed through out Legal XM, are distinguished experts who are competent and experienced in their respective fields of expertise.

Please note, downloading or using our mobile application does not constitute or establish an attorney, detective, bail bonds / client relationship.


Full areas of legal help includes the following but not limited to:

Legal Help, Criminal Law, Lawyers, Ask a Lawyer, Attorney, Lawyer Help, Drinking and Driving, Legal Advice, Lawyer, Attorney help, Law, Laws, Know the law, Legal Representation, legal help, lawyer advice, lawyer mobile app, need a attorney, bankruptcy, personal injury, case evaluation, wills, trusts, legal need help, elder law, social security law, disability law, disability lawyers, estate planning lawyers, estate planning lawyer, business law, business lawyers, tax attorney, tax lawyers, ask a legal question, ask an attorney, business lawyers, lawyer help, lawyer advice, legal help, legal help questions, locate a lawyer, my lawyer help, help with lawyers, help with legal case, the law, accident legal help, drinking and driving legal help, DUI Legal help, legal question, lawyers help, attorneys help, local attorney, local lawyers, local legal questions, legal rights, my lawyers, my attorneys, my attorney, criminal defense law, criminal defense lawyers, immediately contact a local attorney, immediately contact a lawyer, accident attorney, accident lawyer, accident lawyers, attorneys, law firm, legal app, legal applications, lawyer, lawyers, lawyer app, lawyer apps, attorney app, attorney apps, my attorney app, my attorney apps, my lawyer app, my lawyer apps, my lawyers, my attorneys, my attorney, my lawyer, injury attorney, Detective app , how to become a great detective, Ask a detective, Investigation, Cheating husband, cheating wife, bail bonds, work as bounty hunter, fugitive recovery, executive protection.

Disclaimer: By viewing this description, you must agree and understand that this is information upon request. You also must agree that any information contained within the application is information upon request. You also understand that Legal XM products/services are available only in those jurisdictions where Legal XM is authorized to use them and this application is only intended for use in those states or countries. If you purchase/download our application in a jurisdiction within which we are not licensed, you expressly agree that we are in no way offering you legal advice by your use of the app and are not practicing law or availing our services for cases in those states or countries.

Legal XM is intergrading modern technology with the practical application of law in order to better serve you.
Legal XM 1.0 Update
This update is signed with Apple's latest signing certificate. No new features are included.
More