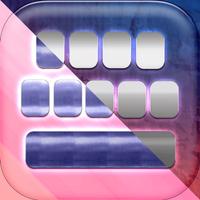 Love My Keyboard! Colorful Girly Themes with Flirty Symbols and Cute Font.s for Text.ing
Free Get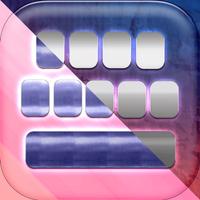 Love My Keyboard! Colorful Girly Themes with Flirty Symbols and Cute Font.s for Text.ing Description
Check out these brand new Colorful girly themes with flirty symbols and cute fonts for texting, that will make you say: I Love My Keyboard! If you are hopelessly romantic and like everything pink, gentle and girly, then this is definitely the right choice for you! Use cute fonts, pastel color pallets as backgrounds and flirty emoticons to express your charming and tender nature. This lovely app is the best way to personalize your texting style and to always be unique and recognizable!


Love my Keyboard! app features:

- User friendly keyboard app interface.
- HD graphics.
- Exclusive background patterns and cute stickers.
- Deluxe decoration for your iPhone.
- Insert love symbols and emoji for more fun.
- Multiple key styles and fonts.
- Select language, theme, color palette and key sounds.
- Quick messages for when you are in a hurry.
- Customize your typing style with emoji keyboard!
- Share it via social networks!

- Supports major languages: English, German, Spanish, French, Italian, Portuguese, Russian, Turkish and Serbian.


Use cute fonts and flirty emoji!

Pretty up your SMS messages, color everthing pink and add irresistible emoticons to further decorate your texts. Be original everytime you chat with your friends and let them know you are a gentle and romanti soul. Choose among different key styles, cute fonts, colorful backgrounds and irresistible emoji to improve your texting game!

Express your romantic nature with lovely keyboards!

Love My Keyboard! is the cutest app on the market that brings you Colorful Girly Themes with Flirty Symbols and Cute Fonts for Texting. Don't wait any longer and get it right now, since it's available for free download!


Love my Keyboard! app is available for free download and use; however, it contains certain in-app features that need to be purchased for real money. For example, the possibility to unlock additional backgrounds either one by one, or all at once. If you are not interested in this feature, please disable the in-app purchase option in your device's settings.
Love My Keyboard! Colorful Girly Themes with Flirty Symbols and Cute Font.s for Text.ing 1.0 Update
This update is signed with Apple's latest signing certificate. No new features are included.
More