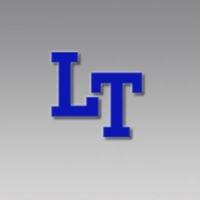 LynTec RPC
Free Get
LynTec RPC Description
LynTec RPC. Remotely control and monitor LynTec's networkable Remote Power Controller (RPC) electrical panels. Applications include AC power control for A/V systems, audio sound system sequencing, powered speakers, conference rooms, commercial lighting, DMX lighting, intelligent lighting, energy management systems and home automation.

This application allows you to control your RPC over a Wi-Fi, Edge, or 3G network with the convenience of iPhone, iPod touch, and iPad. This requires an RPC panel connected to a router. For more information, see www.lyntec.com.

Features include:
* Monitoring and controlling Zones.
* View all breakers for a given zone.
* View which zones have tripped breakers at a glance.
* Monitor Brownout and EO conditions.
* Control panels with options "All Breakers On", "All Breakers Off", and "Hurry-Off".
* Optimized view viewing breakers on an iPhone screen.
* Save multiple server configurations.
LynTec RPC 2.0.1 Update
* Support for newer RPC hardware
* Bug fixes
More