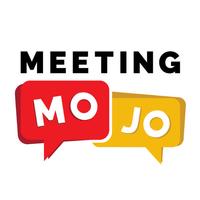 Meeting MOJO
Free Get
Meeting MOJO Description
At DBS, we have Meeting MOJO, a bank-wide movement to run effective meetings. It helps us make the best use possible of everyone's time. The MO (Meeting Owner) runs good meetings and the JO (Joyful Observer) keep track of time and is committed to give honest feedback.
 
Schedule Speedy Meetings
With the Meeting MOJO Productivity Timer, you can schedule speedy meetings by setting either 25- or 50-minute sessions. It means making the usual 30-minute meetings end 5 minutes early, and 1 hour or longer meetings end 10 minutes early.
 
Stay On Track, End On Time
To help you keep to time, each meeting session has alerts that will go off 10 minutes before the scheduled end time. In the last 5 minutes, another alert will buzz to remind you to give JO (Joyful Observer) time to give feedback. And a final alert will buzz when it is time to wrap up.
 
Benefits
Start & End Meetings On Time
Have More Focused Discussions
Appoint & Empower JO (Joyful Observer)
 
Features
One-Click To Select Speedy Meetings: Customised 25-min/50-min meeting sessions.
Audio-Timer Alerts To End On Time: Buzzes 10 & 5 minutes before time. Final buzz when meeting ends.)
Prompts for JO's Honest Feedback: Automated pop-up 5 minutes before time & when meeting ends.
 
Be The Next Meeting Hero. Save Your Team From Meetings That Over-Run.
 
Download the Meeting MOJO Productivity Timer app now!
Meeting MOJO 1.2 Update
-Productivity Timer is now available in Landscape mode and in larger timer countdown display. Great to use for larger meetings!
-Added 4 more videos on how you can be Meeting Hero for your colleagues! Learn how to run Speedy Meetings, be a Joyful Observer and how to run effective meetings with D.A.T.E.S.!
More