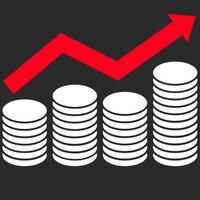 Mehangai
Free Get
Mehangai Description
Is price hike of everyday commodities affecting you?
Yes !!!

Then meet Mehangai
It keeps track of price fluctuations and informs you about possible price change.
Also get notification as soon as Price changes are announced


1. Everyday Commodities that matter petrol and diesel

- Check the latest prices of petrol and diesel at your current location and different places in the country.

- View historical prices and trend.

- Subscribe to receive news related to price of the commodities and get informed about the price revisions as they happen to take advantage of the price revision.



2. Get Price change forecast and date of next revision

- Be informed on when the prices are likely to be next revised.

- Get an indication of whether the prices will go Up or Down, and accordingly take best advantage of the information.


3. Check Price Trend for historical price revisions
Check historical price revisions and trend of the revisions happening over the past years.


4. Get latest News Updates on impact of price

- Subscribe to receive news alerts regarding impact on price revision of the commodities.

- Be informed of any announced price revisions as and when they happen, and take advantage of the same.


We're very approachable and would love to speak to you.
Feel free to send us an email on support@mehangai.in or simply contacting us via the various social channels.

@MehangaiApp on Twitter
https://twitter.com/mehangaiApp

Mehangai on Facebook
https://www.facebook.com/mehangai

Google Plus
https://plus.google.com/u/0/b/106913416235495010007/

Blogspot
http://mehangaiapp.blogspot.in/


We hope you find this app useful in managing the impact of Mehangai !!!