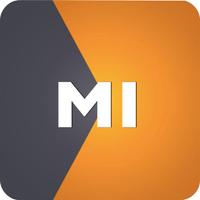 MICHIGAN REAL ESTATE TEST PRO
$4.99
Screenshots for iPhone
More Screenshots for iPad
MICHIGAN REAL ESTATE TEST PRO Description
Taking the Michigan Real Estate Agent Exam?
Then this is the right app for you!
If you're serious about passing the test in an enjoyable, yet efficient manner, let us show you the best route.

We understand that it is very important for our students to succeed, under pressure, in all the areas of the test. Our goal is to provide you with practice questions that are identical to the ones you encounter when taking your test so you can pass first time!

This application turns your iOS device into an invaluable tool for keeping in touch with what you need to know as you enter your certification year. It contains all the necessary steps for preparing and testing yourself.
One single app could be a valuable investment.

- Experience our most realistic test simulation yet, revise on the move with your smartphone or tablet
- Benefit from having the full suite of revision material on your mobile device
- No Internet Required
- No In-App-Purchase or Subscriptions
- Latest Update 2018
- 600+ Exam-Style Questions Written by Experts

We Love Our Students. They Kinda Like Us Too…

"I often like to brush up on my knowledge and found this app. Reviews led me to believe that it might be rubbish with users saying some answers were incorrect. However after scoring 100% i just put it down to people being salty and stupid."
– Lewis A.

"Did all the questions on the app the day and morning before and did a few random 110 to simulate the actual thing and I went into the exam and I'd seen all the questions before that I took in the real exam and since I knew the answers as I'd already answered them I passed my exam which is the idea this is all I used for revision/study."
– Alaine S.

"Advise to use this before the exam, really helped out, make sure you cover all questions as it helped me pass!"
– Mark W.


The real exam will consist of 110 questions and will last 3 hours. You will require an 80% score to pass.

Yes! This app is compatible with all Michigan Real Estate classroom-based courses and textbooks. Many of our users are either enrolled in such courses or are thinking of soon doing so. Studying with our application really saves dozens if not hundreds of hours of work and really lets you get a head start towards mastering the tests.

Yes! This app features lifetime free updates.

Yes! When you purchase this app from the app store, it is a lifetime purchase, not a 'rental,' unlike with some of our competitors who effectively time limit you.

Yes! The software is exceptionally easy to use and features numerous study and learning modes to help you learn quickly and efficiently.

Yes! Thousands of students have successfully used our materials to prepare for their exam!
MICHIGAN REAL ESTATE TEST PRO 1.0 Update