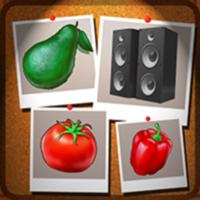 Mismatched Images : categories
Free Get
Mismatched Images : categories Description
Mismatched Images - match the images in categories. Leave the mismatched aside!

Mismatched Images - a categorical challenge! The new sensation in image puzzle games is here with tons of levels to play. The concept is simple : every level you have 16 images from which 12 can be placed in 3 categories and 4 are there just to trick you. Put all matching images in categories to advance. Selecting the image is done with drag and match. It's like a red herring game but with images.

You have ten hints available to help you solve the puzzle and complete all categories and then you can buy some more.

This matching game is designed for the whole family so that it has easier levels that any kid can solve and some difficult ones that put your brain to work. Find the match and complete the categories.

You can play whole level packs on Easy mode (where you know the names of categories and have 5 items already fixed on categories), Normal mode (where you don't know the names of categories but have 5 items) or Hard mode ( you are on your own, not knowing the categories with nothing to help except hints).

Features:
*drag and match pictures into categories
* matching game with image puzzles
* free categories game with hundreds of puzzles
* 3 difficulty levels available
* Achievements to collect for each level package available
* Hint option for guidance on matching the pictures into categories
* a10 star free game
* Red Herring with images

FAQ:

* Is Mismatched Images free?*
Mismatched Images : Red Herring with pictures, a puzzle game with images is a free game with in-game advertising. It gives you access to hundreds of free levels with images and categories but we also offer you the possibility to buy another special package of puzzles (bonus) and to pay for removing ads or get more hints

*Do all levels on Mismatched images: Red Herring with pictures have a solution?*
Yes, just match images correctly and find the categories for them. Drag and match to find the solution. Pay attention and consider this game a red herring with pictures.

If you like a matching game, red herring, riddles and puzzles you'll love Mismatched Images, the categories puzzle!
Have fun!
Mismatched Images : categories 2.1 Update
Improved performance, fixed issues with scrolling
More