Games
»
Entertainment
»
Monster Zombie Pig of Doom - Addicting Endless Runner So Difficult You Wish You Could Beat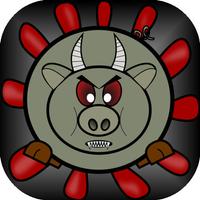 Monster Zombie Pig of Doom - Addicting Endless Runner So Difficult You Wish You Could Beat
Free Get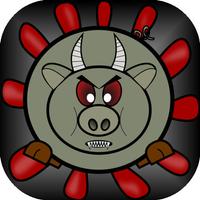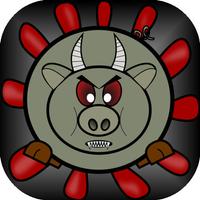 Monster Zombie Pig of Doom - Addicting Endless Runner So Difficult You Wish You Could Beat
Screenshots for iPhone
More Screenshots for iPad
Monster Zombie Pig of Doom - Addicting Endless Runner So Difficult You Wish You Could Beat Description
Monster Zombie Pig July! New Monster Zombie Pig game every Sunday in July.

The most fearsome of all the monsters, the Monster Zombie Pig, lurks in the shadows, stalking its prey. Right before it consumes its victim, it lets out a monstrous howl. When running from this most rabid of beasts, whatever you do, don't look back! It might just squish you flat as a pancake.

WARNING: Users may become addicted, lose many nights of sleep, hide when they hear snorts, jump over objects, slide for no reason, experience twitching, itching, and scratching. Some users have been known to poop their pants and scream at the sight of pigs. This game is not for the faint of heart. Play at your own risk.

Monster Zombie Pig of Doom is an addicting endless runner that requires concentration and timing to excel at. You must sync your speed, flip over obstacles, and slide under others. One slip up and you are pig fodder.

Go pro and mount a motorcycle. Ramp off and soar over the 3 pigs of doom as you do flips. Doing flips racks up points. Make sure to build up enough speed and time your ramp right, or you may just become pig food / scorched stick.

Have a question, comment, concern, or suggestion? Message us at FallacyStudios@gmail.com.
Monster Zombie Pig of Doom - Addicting Endless Runner So Difficult You Wish You Could Beat 1.0 Update
More Information
In-App Purchases:

Monster Zombie Pig of Doom Pro $0.99

More