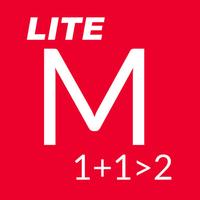 More and more dreams for you - Lite
Free Get
More and more dreams for you - Lite Description
This application realized "I want to keep maxims, quotes and mottoes always on the side".

You can register your favorite word with simple operation and display it at any time immediately.
Sometimes encouraging yourself, receiving inspiration, making thoughts, etc.,
I will propose a new way of getting to know with words!

Since the application repeatedly displays registered sentences (multiple), when you come up with it, you just register from time to time as you meet.

These text collections are always answered "with one finger" or "automatically".

I want more courage, I want to inspire more inspiration,
Sometimes I want to try to immerse in the impression transcended from the reality by stretching back my spine unexpectedly,
Do not you think so?

Please embrace your dreams and hopes and train your own "Treasure of Words".
I'm sure you will recognize the truth and you will raise yourself to a higher place.

1. The number of sentences registered is virtually unlimited
(Lite version is limited to 5 items)
2. The sentences are automatically shuffled
3. You can also add, delete, or edit sentences
4. You can also use sound effects, BGM as necessary
(BGM selects from his / her music library)
5. The screen swipe direction is arbitrary for both up, down, left and right
6. Pose animation on the screen is also possible

Atmosphere of the screen tells "classical fishing method" now having about 1300 years history,
I referred to "Nagara River Ukai" in Gifu City, Gifu Prefecture, Japan.

Not only mere knowledge and recognition of reality,
Using this app as a jewel of words as "the wisdom of people all over the world"
I think that I want you to use it by all means.

Please do enjoy it for the longest time!
More and more dreams for you - Lite 1.0 Update
More Information
Language:

English

Japanese

More