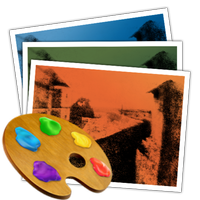 MyFilters
$0.99
MyFilters Description
MyFilters is a photo editor with many effects and filters .
Simply drag & drop the photo to window application .

-Node-based interface .
-Blurs an image .
-Simulates the effect of zooming the camera while capturing the image.
-Simulates a comic book.
-Adjust brightness, contrast, color temperature, and saturation.
MyFilters 1.1 Update
Node-based interface .
More