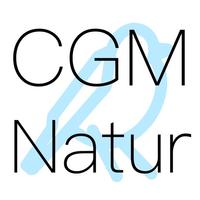 Natur
Free Get
Natur Description
Natur is a pocket checklist and translation app for all things in nature in Welsh, English and Latin. Once uploaded, the app can to be used wherever you are, with or without Wi-Fi.



Thanks to Cymdeithas Edward Llwyd for the list of birds in this release.



Current features


Bird list: names of birds in Latin, Welsh and English– translate from one to the other.
Tick off items to keep track of which birds you have seen.
Offline access to the list; no internet, no 3G, no problem!
Downloadable pictures; choose how much storage the app uses on your phone.
If you don't download the images to your phone, they will be shown through the phones data.
   *** To use less data please turn this off in the settings. ***


Switch between Welsh and English as your primary language
Choose UK only bird list or the all bird list.
UK bird list shows rare, summer and winter visitors.


More lists on the way!


Natur; rhestr boced i wirio a chyfieithu popeth natur mewn Cymraeg, Saesneg a Lladin. Unwaith mae wedi ei lawr lwytho i'ch ffôn gallwch ddefnyddio'r app ble bynnag yr ydych - nid oes angen cyswllt di wifr.
Diolch i Gymdeithas Edward Llwyd am y rhestr o adar ar gyfer y fersiwn gyntaf.



Nodweddion cyfredol


Rhestr adar; Enwau'r adar mewn Cymraeg, Lladin neu Saesneg. Cyfieithwch o'r naill i'r llall.
Cofnodwch yr adar yr ydych wedi eu gweld er mwyn cadw rhestr.
Mynediad all-lein i'r rhestr; dim rhyngwyd, dim 3G, dim problem!
Lluniau o'r adar i'w lawr lwytho: cewch benderfynu faint o le storio fydd yr app yn ei ddefnyddio ar y ffôn.
Os nad ydych yn llawr lwytho'r lluniau, byddent yn cael eu dangos trwy ddefnyddio data'r ffôn.
   *** Er mwyn arbed y defnydd o ddata, diffoddwch hwn yn y gosodiadau (settings) ***


Dewiswch y Gymraeg neu Saesneg fel prif iaith.
Dewiswch rhwng rhestr adar y DU neu'r rhestr holl adar.
Mae rhestr y DU yn dangos ymwelwyr haf, gaeaf a phrin.


Mwy o restrau ar eu ffordd!
Natur 1.02 Update
Small layout adjustments and bug fixes
More