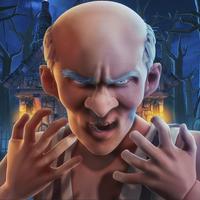 Neighbor Survival: Horror Game
Free Get
Screenshots for iPhone
More Screenshots for iPad
Neighbor Survival: Horror Game Description
Play Scary Neighbor Survival & Enjoy this adventure Horror Game. The mystic story is about a mother trying to find her little daughter Betty Who is kidnapped by a evil who lived in your terrifying neighborhood. It's been a week since the disappearance of little Girl & the town us Police is unable to find her traces in the uncanny Neighborhood in this Evil Survival Game!. Now mom has decided that she will go on her own to find her little betty from Neighbour's haunted house. This haunted mansion is a home to some orphic evil souls in neighbor games horror. A specious neighbor is living alone in haunted house for so long. The evil within this scary game is a crack attack of surprises and haunted mysteries. After reaching the haunted location in your neighborhood town she has found out that the haunted house is possessed by a Dark Evil Neighbor spirit & the Scary Neighbor consumes the good energy of kids to become stronger. For his return the Scary neighbor has abducted Betty & her blood can bring him back . Mom has to find the clues to reach her daughter & defeat the Evil Scary Neighbor to get out of the Scary house alive. An all new haunted house survival escape simulator game for the survival game lovers filled with horror and paranormal activities. Keep collecting clues, map and battery for flashlight to survive. Surviving here is not a easy task. Survive the dangers of dark evil ghost and escape the creepy streets of haunted town with scary neighbor graveyards. There are no police officers or army commandos or professional ghost hunter to fight your battle. Make them run away before they attack you.Features of Scary Neighbor Survival Game:
-Dark & Horrified Ambience.
- Hide & Seek with Evil ghosts.
- Amazing 3D Urban Legend City.
-Mysterious Gameplay.
- Collection of Items for Survival.
- Thrilling & Spine-chilling missions.
-Lots of ghosts, monsters and evil creatures.
Neighbor Survival: Horror Game 1.1 Update
we bring regular updates to improve and provide best quality apps.
More