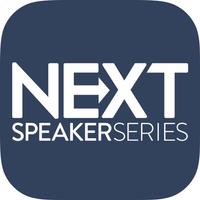 NEXT Speaker Series 2016
Not Available
Removed
from the App Store
NEXT Speaker Series 2016 Description
The NEXT Speaker Series app is a fast, convenient way to have all the details for this world class event at your fingertips. Register for your seat, access special travel codes, view the schedule, and learn more about the collaborators, sponsors, speakers, panelists, event ambassadors and SOF veterans attending.
The NEXT Speaker Series was founded for a simple but mighty purpose: to highlight the extraordinary talents, skills, and abilities belonging to the U.S. Special Operations Forces (SOF) community. Never before in our Nation's history have members of our elite military forces acquired such unique skills than in the present moment. The NEXT Series was designed to showcase their leadership legacy looking forward – to illustrate to the world what's NEXT for this community. Join us to find out!
More about the nonprofit organization: The Honor Foundation (TH F , 501 C3 Org ) is a unique transition institute created exclusively for Navy SEALs and the U.S. Special Operations community. THF provides a clear process for professional development and a diverse ecosystem of world class support and technology. Every step is dedicated to preparing these outstanding men and women to continue to realize their maximum potential during and after their service career.
NEXT Speaker Series 2016 1.6 Update