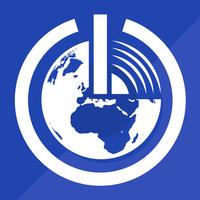 Niyantras BMS
Not Available
Removed
from the App Store
Screenshots for iPhone
More Screenshots for iPad
Niyantras BMS Description
It controls everything: from lights to music, from climate to TV through mobile.
Niyantras Automation product is one of its series of products in Smart Home Series. It brings your home to life. It can talk to many devices, and you can talk to it. Say what you want, when you want it, and Niyantras Automation takes care of it. Niyantras Automation learns your ways and predicts which things to do, to make you happy.

Designed for everyone
=================
Whether you're a businessman, student, grandparent or housewife, Niyantras Automation is there for you when you need it. We want to get technology out of the way so you can focus on what matters most to you, and Niyantras Automation takes care of the rest.

Power Saving
===========
The Home Lighting Control Alliance says that dimming your lights by 25% saves 20% of the energy used and extends bulb life by 10 times
Dimming your lights by 50% saves 40% in energy and extends bulb life by 20 times
Niyantras systems can automatically set lights to any percentage, saving you money every time a light is turned on.
Your Niyantras system can automatically turn off all of the lights in the house when you leave in order to lower your electric bill.

Home on Autopilot
==============
Convenience: Turn on/off any appliance from anywhere in the world.

Scheduling: Schedule any appliance to turn on/off at specific time and day.
Intrusion Detection: In your absence, if any appliance gets tunr on at your home, you can detect on your mobile.

When you get home, your lights fade on, your thermostat is already set to a comfortable level and your favorite music is streamed to your receiver.

When you need to wake up, the curtains or blinds are opening, your morning tune is playing on your stereo while the weather for today and your e-mails are being read to you. The smell of fresh and automatically made coffee gets you out of bed.

When you're in the supermarket, You decide it's going to be pizza tonight. You tell the Homey app to pre-heat your oven by switching it on. If you have a smart fridge, your grocery shopping list is sent to you.

When you want to watch a movie, The blinds close, your lights dim, your music fades out, the TV is set to the correct channel and your media center plays the movie.

When you leave your house, It tells you it's going to rain soon, and reminds you to take an umbrella. When you're the last person to leave the house, Niyantras Automation turns down the heat and switches all your lights and devices off to save energy. Finally, Niyantras Automation makes sure that your front door is really locked.

When you get a call, Your music pauses while the call is routed via Bluetooth from your phone and sent to the speakers closest to where you currently are.
Niyantras BMS 1.1 Update
- Favourite Channels Feature.
- Bug Fixes.
More