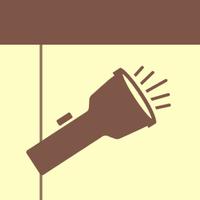 NotesLight
$0.99
NotesLight Description
Notepad & flash light

Is an application to write notes with the addition of a button to turn on the light flash when needed in dark places.

Application features:
Contains a share notes via: Facebook, Twitter, e-mail, text messaging, WhatsApp and more.
Property copy the note by clicking the Copy button.
Links are identified sites and phone numbers automatically.
Contains a text box to write under observation.
Contains a search bar for quick search for notes.



المفكرة & ضوء الفلاش

هو عبارة عن تطبيق لكتابة الملاحظات مع إضافة زر لتشغيل ضوء الفلاش عند الحاجة في الأماكن المظلمة.

مميزات التطبيق:
يحتوي على مشاركة الملاحظات عبر: فيسبوك، تويتر، الإيميل، الرسائل النصية، الواتساب وغيرها.
خاصية نسخ الملاحظة بالنقر على زر النسخ.
يتم التعرف على روابط المواقع وأرقام الهاتف تلقائياً.
يحتوي على مربع نص لكتابة موضوع الملاحظة.
يحتوي على شريط البحث للبحث السريع عن الملاحظات.
NotesLight 2.0 Update
- تصميم جديد
- تحسينات لسهولة الاستخدام
- حفظ تلقائي
- إصلاحات هامه
- new design
- Improvements for ease of use
- Auto save
- Important repairs
More