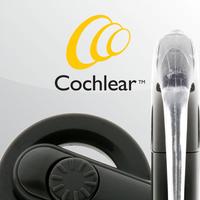 Nucleus® Support App
Free Get
Screenshots for iPhone
More Screenshots for iPad
Nucleus® Support App Description
About the Nucleus® Support App

Cochlear™ support in the palm of your hands – wherever you are and whenever you need it. Get the help you need with your Cochlear Nucleus® 5 or Nucleus® Freedom™ Sound Processor.

The Nucleus Support App is designed to help you with the daily use and care of your Nucleus 5 or Nucleus Freedom Sound Processor. It includes helpful tips and information to make living with your Nucleus® Cochlear Implant as easy and simple as possible.

Some of the features inside this application include:

* "How-to" instructions for using your sound processor.
* Play buttons to watch instructional videos.
* Hot links and images to connect you to Cochlear resources.
* Daily tips to help you maximize your potential in everyday situations.
* Advice on how best to use the telephone and listen to music.
* Tips for when you travel, play sports, or engage in physical activities.
* Troubleshooting resources.
* Information on how to upgrade to newer technology.
* Order Here buttons to provide convenient access to the online Cochlear Store.

Company information
Cochlear is the global leader in implantable hearing solutions. We are a dedicated team of more than 2,000 people who deliver the gift of sound to the hearing impaired in over 100 countries. Our vision is to connect people, young and old, to a world of sound by offering life enhancing hearing solutions.

Cochlear's mission of "Hear now. And always" embodies the company's commitment to providing its recipients with the best possible hearing performance today and for the rest of their lives. For 30 years, Cochlear has helped over 250,000 people either hear for the first time or reconnect to their families, friends, workplaces and communities.

Further information
For further information about Cochlear products visit www.CochlearAmericas.com/Support

We want to know what you think!
If you have any comments about this app, or need email support, contact nucleusapp@cochlear.com

Cochlear, the elliptical logo, and Freedom are trademarks of Cochlear Limited.
Hear Now. And Always and Nucleus are registered trademarks of Cochlear Limited.
The names of actual companies and products mentioned herein may be the trademarks of their respective owners.

© Cochlear Limited 2012.
Nucleus® Support App 1.3 Update
* Added Hybrid Sound Processor.
* Added content in French and Spanish.
More