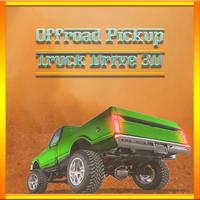 Offroad Pickup Truck Driver 3d 2017
Free Get
Screenshots for iPhone
More Screenshots for iPad
Offroad Pickup Truck Driver 3d 2017 Description
Hill climbing is an activity perfectly suited to the adrenaline junky, where we experience the thrill of hill driving and climbing the Hill Mountains and we often see 4X4 off road trucks, monster trucks, SUVs, jeeps in 4x4 off road driver adventures in wild rocky mountain with full hill environment. Man masters almost beastly terrain which comes in the form of the arc of a hill! Those who have tried off-road driving must be already aware that riding the steep hills with a four wheeler is definitely one of the most challenging and trickiest issues that one can come across in hill climbing. You have to go about it logically and sensibly when climbing the target ahead of you. The surface can be slippery or rough and to master the conditions is the key element behind climbing the hills.
If you are looking for some portable exhilaration then look no further, Pinkaboo is proud to bring you Offroad Pickup Truck Driver 3d 2017! Having a slow day at the office? Have a class with a substitute teacher with no real work on your hands? Bored at home with nothing better to do? Or too lazy to get up and switch on any gaming console so no need to worry you got mobile in your hands so fasten your seat belts and get ready for the crazy ride in which there is a hilly island, incur car damage by flipping the car the favourite bumping into mountains and also driving through the water. By climbing the high mountain race along the hilly road and muddy road you have played many simulation games like racing, chasing, puzzles, gps go games but this is totally different hilly mountain game with full adventure. Now you can chase all your adrenaline thrills from the palm of your hand, this game is designed specifically to that rush to get your charged up for the day. Tackle the challenging terrain, make the best use of your vehicle and test yourself against Mother Nature with your mechanical chariot!
Get playing now, get your friends and family involved too, this is not a game to be missed out on especially since it's free. Go through the steep paths and complete each level. The best amazing part is that you have multiple vehicles to enjoy your off-road truck and jeep. Now show the world that you are tough awesome crazy off road truck jeep driver and show us that you are ready to show the world whole new level of new environment. So can you conquer the paths and truly be King of the Hill?
Offroad Pickup Truck Driver 3d 2017 game features:
- Heavy jeep simulation game with amazing 3D graphics.
- Very interesting and different features with lots of fun.
- Amazing 3D environment with beautiful awesome green mountains, rock solid brown mountains and white beautiful snow covered hilly areas.
- Best steering controlling system with some options like steering wheel, tilt steering and touch buttons.
- Awesome crazy scenes with multiple camera views and detailed interior view.
-One of the best and smoothing driving experiences with realistic big ride physics.
Offroad Pickup Truck Driver 3d 2017 1.0 Update