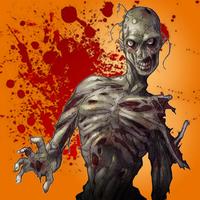 Overlive: Zombie Apocalypse Survival RPG LITE
Free Get
Screenshots for iPhone
More Screenshots for iPad
Overlive: Zombie Apocalypse Survival RPG LITE Description
Your family is dead. The Government has dissolved. The city is overrun with the infected.

Choose what to do each day and escape before your city is wiped out! Train skills, find gear, improve your home, explore the city, defeat your enemies, adopt pets, and make hundreds of tough life and death decisions with lots of consequence!

Overlive is a highly rated game that plays like a "choose your path" interactive story, with heavy exploration and decision making elements, Role Playing Game (RPG) character development, and real-time combat. Check out the gameplay features below!

* NOTE: This is the FREE version of Overlive. All content is available but you are limited in game time and some game features are unavailable. To unlock the full game and eliminate ads check out the full version at: https://itunes.apple.com/ca/app/overlive-zombie-apocalypse/id779829033 *


[FEATURES SUMMARY]

+ Survive the zombie apocalypse and escape your zombie infested city before time runs out! Overlive's core gameplay is exploring the city and uncovering the story in the style of a "choose your path" interactive story gamebook. Survive by exploring 18 locations and finding one of 8 possible endings!

+ There are 1000s of unique and professionally written events to encounter and even more tough decisions to make! All decisions have consequence; small decisions early in the game can have profound effects later! Meet other survivors and help or exploit them. Plenty of moral decisions will question how far you would go to survive and affect your final score... can you survive without losing yourself?

+ Grow your character as you see fit! Train 9 different skills (melee, firearms, explosives, grappling, stealth, lockpicking, engineering, perception, computers) to overcome obstacles during exploration. Specialize or generalize, fight or bypass bosses, and use your skills to achieve the best ending! Be a stealthy computer hacker or a guns blazing pyromaniac – you decide!

+ You have a limited amount of time to escape your city before the nuclear plant goes into meltdown and destroys what remains of the city (including you)! Each day choose between exploring the city, training your skills, or resting. Learn from your mistakes and improve your survivability and score in subsequent playthroughs - this is a game that is meant to be replayed!

+ Defeat zombies, bosses, and other threats in real-time combat with hand to hand weapons, firearms, and explosives! Enemies come in all sizes and can come at you fast, attack from a range, tank you, or mob you in numbers! Change up your tactics to maximize your combat effectiveness and minimize the time you spend resting at home!

+ Memorable and fearsome bosses will stand in your way to freedom! But don't worry if combat isn't your thing - you can weaken or bypass them entirely using non-combat skills!

+ Find dozens of items to boost your abilities including new weapons and survival gear! Even your home can be upgraded!

+ Achieve the best possible score grade based on your actions, accomplishments, and moral conduct! Everything you do to survive is recorded and is factored into a detailed final score report and grade! 24 diverse achievements are available to be unlocked in the Game Center!

+ This is the FREE version of Overlive. All content is available but you are limited in game time and some game features are unavailable. To unlock the full game and eliminate ads check out the full version at: https://itunes.apple.com/ca/app/overlive-zombie-apocalypse/id779829033



See this game and more at:
http://firerabbit.com/

Come talk with us on our page at:
https://www.facebook.com/firerabbit.canada

Hit us up on Twitter at:
https://twitter.com/firerabbit_inc
Overlive: Zombie Apocalypse Survival RPG LITE 4.5 Update
v4.5 - 2.5 year anniversary update! BIG thank you for all your wonderful reviews and emails :)
+ NEW: 20+ achievements to unlock!
+ NEW: Most art assets updated to 2-3x higher resolution!
+ NEW: New combat background art!
+ NEW: Skip-able intro!
+ NEW: Better fonts for text and buttons!
+ NEW: Better tutorials!
+ FIX: Melee/ranged sensitivity on newer devices
+ FIX: Typos + Game Center
+ FIX: Restored fires on city map
If you like the game please leave us a review - it helps the game a lot!
More