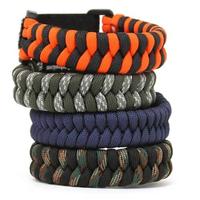 Paracord Styling: Survival Bracelets & Watch Band
$0.99
Paracord Styling: Survival Bracelets & Watch Band Description
** Paracord Styling Weekend Celebration Offer. Get 66% Off For this weekend. Usual rate is 2.99$. Buy Now Before The Price Goes Up Again!

Features Included:

- How to Start with paracords for beginner!

- How to make Bracelets!

- How to make Survival Bracelets!

- Beautify your watchbands!

- Make Paracord Bags!

- Paracord designer keychains!

- Create strong knonts!

- Paracord techniques and advance tutorials

- All these and many more amazing features

Weekend Celebration Offer. Buy your copy before this weekend! Enjoy!