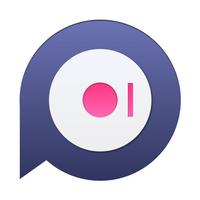 Passtron: Password Manager
Free Get
Passtron: Password Manager Description
You definitely have one commonly used favorite password you'll never forget. But it's not safe to use this password in every websites and when you are asked to change your password every several months, it's painful for you to figure out a brand new password and even worse you'll forget it one day later.

With Passtron, you do not need to remember every single password. What you only need to remember is your very easily remembered favorite password and Passtron will help you do the rest.

You could generate different passwords using different patterns in Passtron. And you are very likely to remember your new passwords because they are just the transformers of your favorite password. If you can't remember your new passwords, it's fine, Passtron got your back.

The features of Passtron:

+ Create different patterns to generate different new passwords based on your favorite password.

+ With in-app browser and auto-fill function, you can login your account without typing your username and password.

+ All your data are stored locally in your phone not in the cloud for your data security.

+ You data is protected through password and Touch ID and only you can access.

Please contact me at chishui2@gmail.com if you have any questions or suggestions.