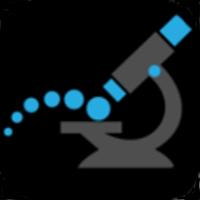 Pathology Tracker
Free Get
Pathology Tracker Description
App Description:

The Pathology Tracker suite of tools comes with cutting-edge mobile tools for patients, providers & laboratories which help automate workflow, facilitate communication, and as a result help provide better care.
When the information you need involves your health, you need it as soon as possible. Now you can take your health information with you, on the new Pathology Tracker Mobile App. Lifesaving information could always reach you at home but, now it can be accessed anywhere you have an internet connection. Join us today as we break new ground in the world of technology, health, and communication.
· Patients can download the mobile application which enables tracking of their specimen from the time it leaves the exam room until their tissue is signed out by a pathologist and follows it all the way through the process when their provider is ready to read them their test results.

· Providers can utilize the established mobile app or custom-brand the app specifically to identify and recognize their practice.

· Laboratories can track and recognize the location of their patient's tissue throughout the process while providing their providers with a greater level of accountability and accessibility through the many tools in the mobile app.
Pathology Tracker 1.0 Update