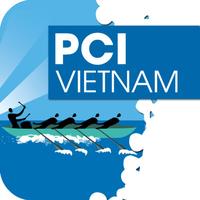 PCI Vietnam
Free Get
PCI Vietnam Description
The Provincial Competitiveness Index- PCI Vietnam allows portable access to the most updated result of the PCI 2013 and let you compare the rankings and indicators from PCI 2013, PCI 2012 and PCI 2011, all without internet connection.

The app demonstrates the rankings of economic performance in 10 areas across Vietnam's 63 cities and provinces, including Entry costs, Land access and security of tenure, Transparency and access to information, Time costs, Proactivity, Informal charges, Business support services, Labor training, Legal institutions and Policy Bias, newly-introduced in 2013.

Users can compare rankings and indicators from province to province or province to region; sort provinces by 6 rankings and economic regions; search for detailed PCI result of one provinces; view highlights and trends found in PCI 2013 and read the complete Provincial Competitiveness Report 2013.

The Provincial Competitiveness Index 2013 is the ninth PCI report and the result of on-going collaboration between the Vietnam Chamber of Commerce and Industry (VCCI) and the U.S. Agency for International Development (USAID) since 2005.
More Information
Language:

English

Vietnamese

More