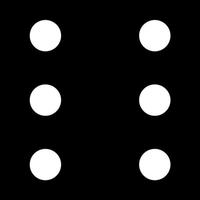 Physics Toys
Free Get
Screenshots for iPhone
More Screenshots for iPad
Physics Toys Description
MORE INTERACTIVE! MORE TOYS! MORE FUN! Take advantage of the limited Introductory price of FREE.

Play with classics like spinning tops, cup-and-ball, line of dominoes, domino tower, and metal ropes that can be sliced, pulled, pushed and thrown around for your enjoyment.

THE POSSIBILITIES ARE LIMITED:
• Push 3d Animals on sticks to watch them bounce around
• Try out different physics fields acting on "pixels" that make up a drawing
• Control your view of planets spinning around a star
• Throw basketballs into hoops that move to challenge you
• Spin tops and bounce them off of each other. Tap to spin and swipe to move them around
• Topple dominoes in a classic domino run using swipes
• Try to get a ball into a cup to see what kind of score you can get. Amaze your friends with your patience in this classic cup-and-ball simulation
• Topple a tower of dominoes by swiping and without the usual setup time needed in real life, just tap the refresh button to stack them up in less than a second!
• Make a long rope and swipe into smaller ropes for hours of enjoyment. Swipe down for more rope and drag the red handle to move.
• Swing huge metal balls around without the danger of breaking glass or other household items

New toys will be added in the future. NO ADS.