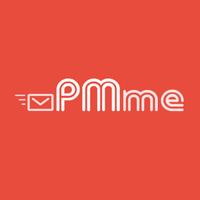 PMme
Free Get
PMme Description
PMme is an remarkable application on mobile phone to help users send messages or chat, share feeling, upload their private pictures with their family and friends thorough app or switchboard.

With an easy way to log in, the users can have many choices to type their messages or select many messages from available message library or maybe edit it before sending. Morever, with beautiful interface and many new funtions, the users also can send a message for many people in a group chat at a time.

Especially, PMme is supported for any devices from iOS devices.
Let's try to lead the way in catching modern technology today.