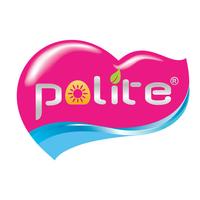 Polite Store
Free Get
Polite Store Description
Polite Store Mağazamızda bulabileceğiniz tüm ürün ve kampanyalar, aynı fiyat ve avantajlar ile Android ve İOS'ta. Polite Store Mobil çok farklı bir alışveriş deneyimi sunuyor. Satın almak istediğiniz ürünün barkodunu okutun, tek tıkla sepete atın. Sipariş vermek artık bu kadar kolay ve hızlı.

Polite Store Mobil ile ister evinize, ister işinize, ister sevdiklerinize sipariş verebilirsiniz.Polite Store Mobil'de kullanıcı adı ve şifrenizi yalnızca bir kez girmeniz yeterlidir.





Polite and campaigns you can find at our store all products are the same price and with the benefits on Android and iOS. Polite Mobile Store shopping experience is very different. Scan the bar code of the product you want to buy,, throw it in the basket with a single click. Now it is so easy to order and fast.

Polite Mobile you want with your home Store or you can order your business or for your loved ones.Polite in the store have to enter the user name and password only once mobile.