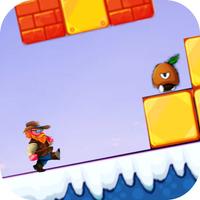 Poto World Journey
Free Get
Poto World Journey Description
Poto World Journey is a classic and popular game that combines jumping and running game play with modern Poto playability.
How to play more easy?
- Left and right arrows to move left or right
- Arrow down to go inside the pipe to the bonus level where you can find lots of coins
- Button to run faster or firing
- Button to skip character .
- Button buying power switch to superhero and shooting fire .