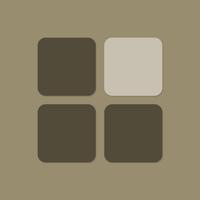 Previous
Free Get
Previous Description
Previous is a simple but difficult and addictive N-back game. In Previous, you start out just tapping the tile that lit up, but on the next level you have to remember the tile one back, then the tile two back, and so forth.

N-back games, which train working memory, have been shown to improve cognitive function in people of all ages: http://www.nytimes.com/2012/04/22/magazine/can-you-make-yourself-smarter.html

Try to beat your friends!