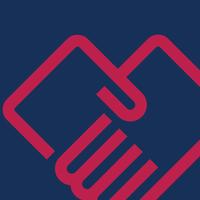 iZafe Alarm
Free Get
iZafe Alarm Description
iZafe Personal Alarm is designed to give workers or private persons, who is at risk at ending up in unsecured environments or emergency, a possibility to quickly send off an alarm if you, for example, are under threat or has been injured in an accident. iZafe Personal Alarm safely connects the alarm to a predefined receiver (could be a professional response centre, an internal operations centre or similar) which makes it possible to quickly initiate help.

An alarm can be activated either through using the external wireless alarm button where you can activate the alarm without having the phone in your hand or directly on the phone by using the app on the screen. The wireless alarm button can be purchased separately and connects easily over the air to your iPhone, once connected you can trigger an alarm as long as the phone is within range. When activating the alarm from the screen you can either hold down the on-screen button for 2 seconds to activate the alarm or via using the "Dead-man feature" alarm button, which allows you to press the screen until you trigger the alarm or deactivate the alarm when you are safe again.

When an alarm is activated, a phone call is connected to the predefined receiver at the same time as the application transmit the exact location, user information and other status information from the phone to the response centre. The user information is combined with the pre-entered instructions on iZafe system so that the operator receives an as accurate and distinctive picture as possible about the measures that is needed to be done.

On the contrary to most other applications that send alarms to friends, iZafe Personal Alarm can send the alarm to a response centre. The connection to the response centre goes through servers, and today iZafe can connect to almost all professional response.

To be able to use iZafe Personal Alarm, the user needs to have a subscription where the user has added their profile and the instructions that should be performed when an alarm is triggered. Contact iZafe for more information or purchase of subscriptions.

This app uses the GPS in the background when there is an active alarm. Continued use of GPS running in the background can dramatically decrease battery life.
More Information
Language:

English

Swedish

More