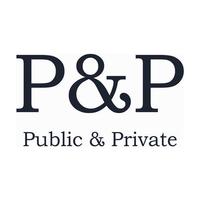 Public & Private
Free Get
Screenshots for iPhone
More Screenshots for iPad
Public & Private Description
Public & Private apps is an innovative communication system for an announcement. This app enables the real-time communication to all the user by actively posting relevant and valuable information for other users to view in public or privately.
This best feature of this app is the user is able to create their own group post with the new topic for other users to view immediately and it will send notification immediately on the other user's mobile phones. Thus, if the user wishes to check the updates from time to time, the user must join the certain group so that they can get the notification immediately. From this apps, the user could choose to use public or private as choice to post the announcement; when the user chooses to use the "public" features, the user only able to post their own announcement topic once per day but if the user choose " private" features, they are able to submit their own announcement unlimited. When the user chooses "private", they will have to pay for the apps and it will restrict the other user to join the new topic so if the user wishes to join they have to get the passcode in order to join and submit the unlimited announcement.
Public & Private apps could help you to get the benefits out of your mobile life and be your communication control announcement center.

IN-APP PURCHASE:

App has two scenarios through which we can access the In-App Purchases.

The In-App Purchase functionality can only be accessed once user is successfully Logged into the app and tries to access the app functionality

1: Creating the new group and the making it PRIVATE.

Once the users create the group it is initially open to all the users and no In-App purchase is available till now, but if User wants to make the group Private and No one else will be able to access the group's content then he will have the option to make that group private.The user will be asked to pay for the private functionality as per the In-App Purchase.

2: Creating more than one Group in 24 hours.

The second scenario for accessing the In-app purchase is creating more than one Group in 24Hours i.e. if the user creates only one group then he is not charged with anything until he wants to make that group PRIVATE. But in case if he wants to =create another group in less than 24 Hours then again the user will have to pay for the group creating and rest all the other cases proceed similarly.

It's highly flexible and convenient for all the users out there. What are you waiting for? Hurry up, go and download the apps now!
Public & Private 7.3 Update
improve app performance
More