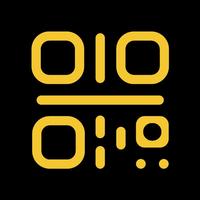 QR Code Master - The best use of scanning software
Free Get
QR Code Master - The best use of scanning software Description
Two-dimensional code bar code is a free mobile bar code scanning software, users can use it to identify two-dimensional code / bar code.

That is, that is, sweep, smooth, direct, simple and quick, support GPRS network "0" flow control.

Two-dimensional bar code, also known as two-dimensional bar code, two-dimensional bar code was first invented in Japan, it is a certain geometric graphics according to certain laws in the plane (two-dimensional direction) distribution of black and white graphics record data symbol information, In the code preparation, the concept of "0" and "1" bitstreams constituting the logical basis of the computer is used to express the character numerical information using a plurality of geometries corresponding to binary, and the image input device or the photoelectric scanning device Automatic reading to achieve automatic information processing. It has some common bar code technology: each code has its specific character set; each character occupies a certain width; has a certain check function and so on. But also has a different line of information automatically identify the function, and deal with changes in graphics and other characteristics.

Features:
1. Simple, stylish UI interface

2. Share to different social networks

3. The fastest scanning speed

Automatic identification of QR codes and bar codes

1. Support a variety of QR code and bar code scanning

2. Focus on the pursuit of ultra-fast identification speed, high scanning success rate!

3. Quickly and easily, is our consistent design concept!


This is the fastest two-dimensional code scanning decoding tool to ensure the fastest speed to open
Software, decoding, continuous optimization algorithms, and optimization of query time.
In the actual use of the process, for the user to fight every millisecond!
Do a good job subtraction, focus on two-dimensional code decoding and generate services
To focus on the best to do.

* Long-term focus on the field of two-dimensional code, access to millions of users preferred, rave reviews:
"Scanning fast is a good helper for life."
"Support the excellent software, the interface is simple! Thank developers!"
"Is really the fastest sweep software!"
"Vague can also scan success, like a!"
"Is a must for work, recommended to a lot of friends."

*tips:
Two-dimensional code is a readable bar code, mainly used in network resource storage, information transmission, confidential applications, logistics tracking, backup applications, etc.
QR Code Master - The best use of scanning software 1.0 Update