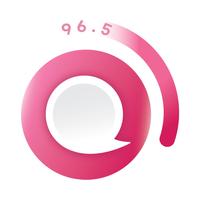 Radio Nagarik
Free Get
Radio Nagarik Description
Radio Nagarik 96.5 mhz is all about breaking the barriers of the traditional FM radio in Nepal. From our Entertainment programs to the News we are unique and distinct in every aspect. Our listener's satisfaction is our main goal and bridging the gap by getting connected through all mediums with our listeners is our target. We are the only radio station in the country that you can watch live on our YouTube channel. Now sit back, relax and enjoy… Hami hau 'Awaaj Nagarik ko'

We are the Voices - We are the Next Gen in Nepali Radio !!!
Radio Nagarik 2.5.7 Update
*** शुभ विजया दशमी २०७६ को पावन उपलक्ष्यमा देश विदेशमा छरिएर रहेका सम्पूर्ण नेपाली दाजु भाई तथा दिदी बहिनीहरु सबैको सुस्वास्थ्य तथा उत्तरोत्तर प्रगतिको हार्दिक मंगलमय शुभकामना व्यक्त गर्दछौं | माता दुर्गा भवानीले हामी सबैको रक्षा गरुन । ***
- नेपाल रिपब्लिक मिडिया (प्रा) लि
A few minor updates to make Radio Nagarik an ever better.
- UI appearance bug fixes for iOS 13 dark mode.
- App updated for iOS latest iOS 13 version.
- Bug fixes and SDK updated for stability.
Thanks for listening, using Radio Nagarik app and sending feedbacks.
To make our app better for you all listeners, we bring updates to the App Store regularly.
Our every update includes bug fixes and improvements.
If you like Radio Nagarik 96.5 app, please consider rating and writing a review in the App Store. This really help us out. Thanks again!
radio.nagariknetwork.com
More