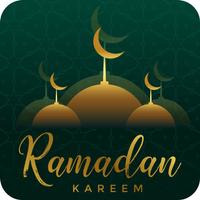 Ramadan 2018 - Adhan & Qibla
Not Available
Removed
from the App Store
Ramadan 2018 - Adhan & Qibla Description
Ramadan 2018 Adhan and Qibla will keep you updated on the correct prayer timings and will give you exact direction of Qibla. It has Innovative interface showing time remaining for Sehr/Iftar.
This app is an all in one Muslim application containing multiple features such as: Islamic Prayer Times, Qibla Compass, Islamic Calendar or Hijri Calendar, Mosque Finder, Ramadan Times (Sehr and Iftar Timing).

Qibla Compass:
Qibla Compass finds the exact direction of Qibla (Kaaba) from almost anywhere in the world.
Its very useful when you are traveling or at a new place where you are not aware of the direction of Kaaba in Makkah.
Now you can perform your salat with peace by using this Qibla direction finder whether you are in USA, United Kingdom (UK), Malaysia, Singapore, Canada, France, Germany, UAE, Saudi Arabia, India, Pakistan, Iran, Russia, China, Indonesia, Belgium, Norway, Netherlands, Iraq, Sudan, Egypt, Sri-Lanka, Bangladesh, Mexico, Brazil, Colombia, South America, South Africa, Africa, Europe or any remote area in the world.
Main features of Qibla Compass are:
• User can find Qibla direction anytime and anywhere
• Easy to use and easy to understand Qibla finder/ Qibla locator
• Qibla direction is always accurate and reliable for selected cities or using your current GPS position.
• Check Distance to Mecca from a particular location.
• Wide range of dials so you can change the Qibla Dials according to your choice and all are free.
• A beautiful compass needle pointing to North from any location in the world. 

Namaz Timings (Sehr/Iftar):
By using this app, you can see Prayer /Namaz times all around the world. it's easy to set Azan alarms for each prayer time.

Main features of Namaz timings are:

• Shows time remaining for Sehr/Iftar.
• Displays 5 Muslim Prayer Times: Fajr, Dhuhr, Asr, Maghrib and Isha along with Sunrise timing.
• Automatic and Manual option to select place name.
• Several selectable Adhan's for individual prayers
• Select country manually.
• Enable/disable salat alarm.
• Set Particular Prayer Alarm
• Set favourite Alarm ringtone for Namaz.
• Different Calculation Method, Asr Method Hanfi/Shafi and Coordinated Universal time
This app uses your device's location settings to give you prayer times, please kindly be aware your location settings are open and up to date.

Ramadan Calendar:
In Ramdhan Calendar you can see the:
• Monthly view for Ramadan timings.
• Hijri (Islamic) calendar with English Calendar Dates.

Mosque Finder:
If you are travelling or at a new place and you don't know about near by mosques, then by using this App you can easily find it and perform your prayer there.
Main features of Mosque Finder are:
• Find near by masjids/mosques around your location.
• Show accurate distance and direction from mosque.

Notes:
• Enable GPS Location to find the exact Qibla direction from your current location and also need location to calculate accurate prayer times.
• Location service also required to find nearby mosques around your location.
• No sign-up or login required.
Ramadan 2018 - Adhan & Qibla 1.0.1 Update
Thanks for using Ramadan 2018 - Adhan & Qibla! This release brings bug fixes that improve our app to manage notifications of every prayer on time. Ramadan Mubarak.
More