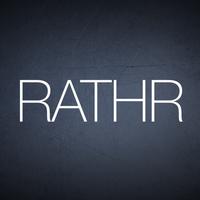 Rathr - A disturbing little game
Free Get
Rathr - A disturbing little game Description
Would you rathr have an alien claw out of your bumhole or have a handful of syringes thrown at your face?

Would you rathr have 2 horny centipedes live in your pube nest or drink a cup of live maggots?

Rathr is a hilariously filthy game to test yourself on just how disturbed you are. It's a twist on the classic "Would you rather" game but with cringe-worthy adult-themed choices, many inspired by the deliciously despicable game Cards Against Humanity. Gag through the questions and discover just how sick you really are while seeing how you stack up with other disturbed people.
Rathr - A disturbing little game 1.4 Update
- So there was this bug, right? And I fixed it. So... yeah. Go nuts.
More