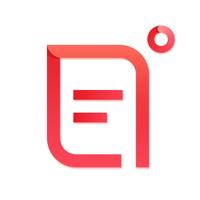 RedCircle Order Manager
Free Get
Screenshots for iPhone
More Screenshots for iPad
RedCircle Order Manager Description
Red Circle Order is an enterprise-level application focused on professional sales management, order management, and stock management.

Help enterprises to expand sales channels, implement complete order processing procedures, standardize field sales execution, achieve refined sales management, further release sales efficiency, accurately control procurement and inventory costs, and grasp enterprise sales, inventory and accounts in real time, and promote enterprises. Increased efficiency.

[Feature highlights]
1. Customer lifecycle management
Support the establishment of standardized customer electronic files.
Customer data automatically aggregates customer-related orders, chargebacks, reconciliations, overdue, projects, approvals, logs, and schedule information to form a comprehensive, back-to-back, high-quality customer profile that helps companies fully and accurately capture customers.
For each customer, a cash account, a rebate account, and a margin account are provided. The balance of the funds is clear at a glance, and the funds can be checked.

2. Standard, complete and flexible order management
When the salesperson and the customer place an order, the company implements the qualifications, purchase quantity, price, promotion, inventory inspection, and freight policy stipulated by the enterprise;
Provide complete order processing process: order review, financial review, outbound audit, delivery confirmation, customer receipt confirmation.
The order supports batch delivery, logistics tracking, and recording the amount of goods received.
The order is linked with the inventory data in real time. After the order is placed, the available inventory is occupied, and the actual inventory is deducted after the warehouse is shipped out.
Through the order collection record, order collection statistics, periodic reconciliation of receivables, and overdue payment summary display, help enterprises timely recover money and control risks.

3. Complete enterprise commodity database, accurately record inventory costs and procurement costs
Quickly establish online merchandise warehouses, let vivid and clear merchandise information reach customers directly, price separately for customers, and set order quantity requirements.
Suppliers are managed in a unified manner, and the source of procurement is regulated; intelligent procurement generated based on real-time data ordered makes procurement more efficient and accurate;
Based on real-time inventory cost and quantity statistics, combined with mobile inventory management tools to help companies accurately control inventory costs.

4. Close and efficient sales synergy
Through the schedule tool to develop an orderly visit plan, standard access requirements, the salesman reports the progress of the visit in real time, the manager checks the work of the subordinates at any time, forms a closed loop of work, and continuously improves.
Provide a variety of reports to help managers and salespeople check customer coverage, daily work routes, and visits.
Combine live chat communications with Bida notifications to ensure that important instructions are instantly available.

5. Visualize the report and present the business status and employee work results in real time.
Through charts, maps, tables and other forms, real-time dynamic display of enterprise multi-dimensional data, the conversion of scattered information into structured reports, optimize the allocation of resources.

【contact us】
Thank you for using Red Circle! If you encounter any problems during use, please contact our customer service partner, we will deal with it as soon as possible.
Official website: http://www.hecom.cn
Red Circle Official Community: http://bbs.hecom.cn
Red Circle Order browser version: https://login.hecom.cn
Red Circle Store: https://dinghuo.hecom.cn;
Business Consulting: 400-8811-100
Service hotline: 400-8313-070

【Tips】
Continued use of GPS running in the backstage can decrease battery life dramatically.
RedCircle Order Manager 6.6.2 Update
[new data reporting function]
- Real-time data collection for reporting, easier terminal data management, and marketing activity data reporting to help managers control execution results.
[task added delay sign]
- When the task reaches the deadline, the employee still does not report the work, and the status of the task will be marked as postponed.
[schedule support import]
- through the import function to create batch schedules for employees and improve work efficiency.
[calendar report supports automatic sharing to group chat]
- in the personal settings, the report will be automatically shared to the designated group chat to enhance the initiative of the work report.
[project added history]
- Record the process and time of project data changes in detail to improve the sharing level of project information among project members.
[Log reviews support deletion]
- commentators can delete their comments and avoid clerical errors.
[More reports support custom date filtering]
- Including employee visits, subordinate schedules, employee positioning trajectories, employee electronic fences, and new customer lists.
[New function of order management]
- support the order during the visit.
- in the order, the customer receives the information and provides the real time receivable balance.
- adding changes to the entry and sale location in customer history.
More
More Information
Language:

Arabic

Chinese

English

More