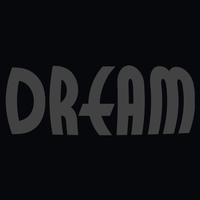 Remote Control for Dreambox
$0.99
Remote Control for Dreambox Description
Remote Control for Dreambox
Control your Dreambox with the genuine looking App!

Features:
• Zap through all Channels
• Show all Bouquets
• Change Volume
• Switch to Mute
• Show EPG, Teletext, Subtitle, Recorded Files, Audio Options
• Use Recording, Timeshift and Exit Functions
• Switch between TV and Radio
• Use long button press functionality
• Multi Quick Button Support (opt. Enigma2 addon)
• and much more ...

How to configure Remote Control for Dreambox?
• Go to Settings → Remote Control for Dreambox on your iPhone
• Enter IP-Address, Port, Username and Password of your Dreambox
• Standard Dreambox Configruration:
Web-Interface Port (80), Username (root), Password (dreambox)

Which Dreambox devices are supported at the moment?
• All devices running Enigma2 w/ installed WebIf

Only compatible to iPhone 5/5s/5c und iPhone 6/6 Plus w/ iOS7+

►►► Please note ◄◄◄
If you encounter any issues, please use the contact function directly out of the app! Thank you!