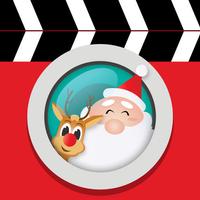 Santa Video - Starring Your Kids In A Magical Christmas Movie
Free Get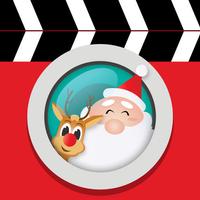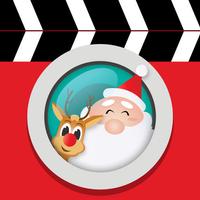 Santa Video - Starring Your Kids In A Magical Christmas Movie
Free
Santa Video - Starring Your Kids In A Magical Christmas Movie Description
SantaVideo.com is worlds best way to surprise your children this Christmas. Santa and his's funny reindeer, Junior will take you on a magical tour of the toy factory and will show you where the presents are packed and how they know if your kids have been been naughty or nice. Santa and Junior show pictures of your children, will speak your kids names. With SantaVideo.com you can surprise your kids with this magical video.

Why SantaVideo.com is the best you can get;
- Create a free personalised video,
- Create personalised videos (up to 15 minutes) from Santa to your loved ones,
- Meet Junior – the funniest puppet reindeer you can imagine,
- Several personalisation choices,
- Create your video in the free SantaVideo app and receive it within minutes,
- Amaze your chidren with this interactive present as a download
- The #1 Santa Video Christmas application

Parents, Grandparents, Aunties and uncles… this will be the christmas gift the kids want to see over and over again. They will love it. The amazing world of Santa's North Pole with all it's secrets of packing the presents will bring the children into a magical world. Christmas will never be the same if you let your children enjoy the magic of christmas with SantaVideo.com.
Santa Video - Starring Your Kids In A Magical Christmas Movie 2.2 Update
Fixed a bug that could cause an incomplete video
More