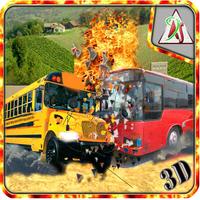 School Bus Demolition Crash Championship - Derby Racing Simulator
Free Get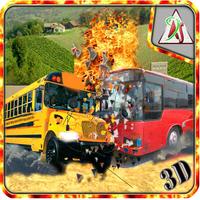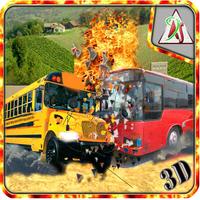 School Bus Demolition Crash Championship - Derby Racing Simulator
Free
Screenshots for iPhone
More Screenshots for iPad
School Bus Demolition Crash Championship - Derby Racing Simulator Description
Become the next Demolition Derby champion in this School bus racing game. Drive and smash your way to demolition victory! Take your school bus off the road and start competing in demolition derby races. Are you the ultimate derby racer?? Can you survive the arena long enough? Smell the petrol fumes and enjoy the carnage!
Enjoy the Intense high speed racing action and demolish your rivals to become the next big champ.
This game offers fun demolition derby experience with realistic destruction simulation as the buses crash against each other. With realistic vehicle physics, the driving experience feels very authentic. Choose and modify your control system to facilitate your driving style. Learn how to smash your rivals with minimum damage to your bus. Enjoy the true to life destruction simulation (including damage deformation). Well placed and timed attacks can get your opponents bus to rollover which will leave them defenseless. Watch out for head-on collisions as these have high impact on the health of both you and your opponent. Replay the level to earn points to unlock powerful buses. Improving your bus is vital to winning further levels in which the opponents will get tougher to beat.

Download the Free School Bus Demolition Crash game now!