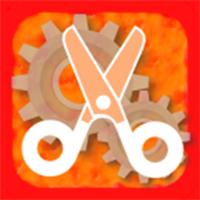 Scrapmatic (HD)
$0.99
Scrapmatic (HD) Description
Create fantastic Scrapbook pages from your photos.
Fast.

Scrapmatic creates scrapbook pages from your photo album, automatically.

All you have to do is select the photos, Scrapmatic does the rest.

Scrapmatic has a range of templates for the background, photo layout and text. These can be combined to create hundreds of unique scrapbook pages.

Scrapmatic has a selection of color palettes, change your scrapbook page color scheme simply by flicking between palettes.

Or try the randomize button, for the ultimate in lazy scrapmaticing.
It's easy.

Choose up to five photos
Scrapmatic selects a layout and color scheme.
Choose the layout
Choose color scheme
- Or press randomize for istant results
Enter text
Save to the photo library, email to a friend or upload to facebook

Detail
------

Scrapmatic allows you to choose the layout for your background, photos and text separately, combining them into a single image.

Scrapmatic contains twenty five color palettes to be applied to the photo layouts.

Edit text, change the font, and choose from eight text styles.
Rotate photos and text.
Move photos and text around

Scrapmatic is easy.
Scrapmatic (HD) 2.3 Update