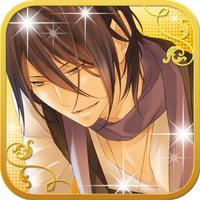 Secrets of Me
Free Get
Screenshots for iPhone
More Screenshots for iPad
Secrets of Me Description
In "Secrets of Me", your romance starts with...plastic surgery!? Download it for free and start falling in love with a hot guy today!

- What is "Secrets of Me"?
This is a game where, after getting plastic surgery, you can stalk a hot guy to get him to fall in love with you! If you're tired of typical otome games, then this one's for you!

- The Story
Having unrequited love for Yamada Ichiro, the protagonist decides to get plastic surgery in order to attract his attention. By chance, a detective teaches her the fundamentals of covert investigation. With her new skills, she discovers that Ichiro is actually a con artist who tricks women into marrying him. As she becomes depressed, all sorts of cute guys come into her life... She then finds a new goal for herself: to steal them away from their girlfriends. What will become of the protagonist as she wholeheartedly stalks these handsome men?!

- The Guys
HOSAKA Shun
Plastic surgeon. Shun is a calm, composed and trustworthy plastic surgeon, but he also has a sense of humor.

KUDO Mizuki
Competent detective. Mizuki is meddlesome and full of curiosity. He's an optimist and a social butterfly.

YAKUSHI Meguru
CEO of a fashion company. Meguru is fashionable and a proficient worker. He likes hitting on girls, but is kind to women.

TACHIBANA Ryunosuke
Romance novelist. Ryunosuke is gregarious, yet mysterious. His tall stature and fair skin make him unremarkably handsome.

NINOMIYA Akira
Model. Akira is a former classmate of the protagonist. His abundant amount of confidence makes him arrogant, but, deep down, he might be someone loyal and gentle.


- Realistic animations draw you into the story! The characters in "Secrets of Me" blink, talk, and more in real-time.

- Since this is a novel game, there are no complicated controls! Just start up the app, and you can start romancing the celebrity of your choice.

- You should play this game if...
...you want to fall in love with a handsome guy.
...you like romance novels, manga, or TV shows.
...you like romance games.
...you're interested in plastic surgery.
...you like unusual romance games.

- About D3 Publisher, Inc.
D3 Publisher, Inc. has published a number of popular romance games, including the Vitamin series and Storm Lover series. They've been in the industry for a while and know how to hit you right in the heart!

- Questions, bug reports, and feedback
If you have any questions about this game or would like to report a bug, please open the game, press the "Help" button, and then press "Contact Us". We cannot directly respond to comments that are posted in a review. Your input is valuable to us!
Secrets of Me 1.3.0 Update
New character published.
More
More Information
Language:

Chinese

English

Japanese

More
In-App Purchases:

Meguru Yakushi Main Volume $3.99

Akira Ninomiya Main Volume $3.99

Ryunosuke Tachibana Main Volume $3.99

Shun Hosaka Main Volume $3.99

Mizuki Kudo Main Volume $3.99

Akira Ninomiya Sequel $0.99

Ryunosuke Tachibana Sequel $0.99

Shun Hosaka Sequel $0.99

Akira Ninomiya Date Scenario $0.99

Ryunosuke Tachibana Date Scenario $0.99

More