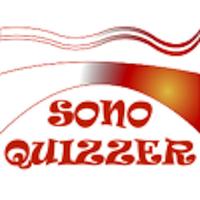 Sono Quiz Lite
Free Get
Sono Quiz Lite Description
SonoQuizLite is a mobile application that helps sonography students become more comfortable with the often complex study of sonographic image recognition.
Think of SonoQuizzer as a tool students can use to learn

SonoQuizLite is a one-of-a kind diagnostic medical sonography image recognition learning tool.

Its one of the most enjoyable and exciting ways to become more knowledgeable with sonographic images.

SonoQuizLite is a free level of quiz questions for your enjoyment! If you like the quiz, you can upgrade to Full Access of each module to get all 60 questions.

SonoQuizLite features 10 exciting quiz questions designed to build essential cognitive thinking skills required to correctly identify and interpret sonographic images. Make your way through the different questions, with immediate results and the challenge of a timer racing you to the best score possible. At the end of every quiz a full data analysis is provided for your self assessment of areas in which you are strong and areas you might want to concentrate on.

SonoQuizLite application has a set of 10 questions to see how the paid apps work. Each question features an image with annotations, normal anatomy or pathology, realistic distracters to test your knowledge, and immediate feedback.

Please send issues and crash reports to support@ sonographysessions.com



Objective: Review a sonographic image as it populates the screen; select the appropriate answer that best correlates to what the image represents. If you need help identifying the correct answer, simply select the correct answer icon and the correct answer will be highlighted in green.

With our website, http://www.sonographysessions.com we continue to build interactive mock American Registry of Diagnostic Medical Sonography board exams, where students can practice with formative assessment exams, in preparation for their important board certification.

Our ultimate goal is to build a platform for sonography students to obtain ample opportunities in better understanding sonography and preparing for their board examinations.
Sono Quiz Lite 1.2 Update