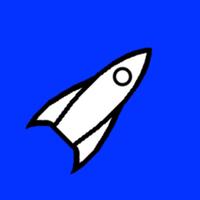 Spaceship Challenge
Not Available
Removed
from the App Store
Spaceship Challenge Description
Spaceship Challenge is the ultimate space combat simulator!

The year is 2159. The human race is at crisis point. It needs your help!

The expansionist phase of the early 2100s brought great prosperity to Mankind, and resolved the resource crisis that threatened the very existence of our species.

Colonies were established throughout the Solar System, and a sophisticated trade system developed between all colonies and Earth.

All was well in this new expanded universe, until the greed of man took over once again.

An advanced rogue colony has declared war on Earth!

You have just enrolled in the newly-formed Earth Defence academy.

The spacecraft and pilot experience level is still rudimentary, but our scientists and engineers are working around the clock to improve the performance of our craft.

Your mission is to defend the Earth by taking out enemy attack spacecraft.

Your commander will use the latest intelligence to ensure that you only engage with opponents that your skill level and equipment specification can cope with.

The rest is up to you!

Good luck!




Spaceship Challenge is a challenging game of skill where you progress through 10 levels of increasing difficulty.

There are a number of additional spacecraft designs that you can unlock.


The app is free and fully functional.

Enjoy :-)
Spaceship Challenge 1.0.6 Update
Removed adverts.
Acceleration model changed so that screen only needs to be tilted 45% from flat to achieve maximum speed and rotation.
Fixed screen flickering on slow devices prior to new level.
Fixed the app freeze issue.
Fixed issue where pausing during an explosion resulted in the explosion remaining, and the player being unable to fire.
Changed the scoring system so that higher level earn you more points.
The app is now full screen.
Improved the computer spaceship firing AI.
Improved the homing missile AI. It is now the deadly killing machine that it was destined to be.
Added a background to all non-game screens.
Added a help screen.
More