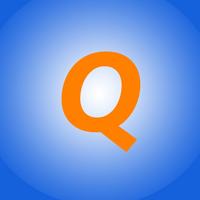 StickyQ: Personal Inventory
Free Get
StickyQ: Personal Inventory Description
Personal inventory made simple!

StickyQ is data collection app that stores inventory information in association with QR Codes for easy look up in the future. Whether you are trying to manage that cluttered storage closet at home or you just want to organize your business a little better, StickyQ is the personal inventory app for you!

How it works:

- Print out your StickyQ QR Note Codes from your phone (AirPrint compatible printer required). If you don't have a printer, no problem! Just order your Note Codes from our website!

- Stick those Note Codes on a box or a door or anything that you want put a note on.

- Press the Scan button found at the bottom of the StickyQ app and scan your Note Code

- Enter some information about that thing you put your Note Code on and hit Save.

That's it!

Now the information is stored and you can search your inventory anytime you want! Scan the Note Code again and it will bring you right back to the data you just entered.

StickyQ is for anyone, businesses or individuals, that wants to manage their inventory a little better. The possibilities are endless!
StickyQ: Personal Inventory 1.0.10 Update