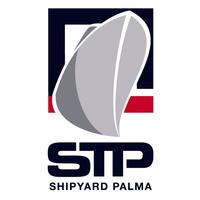 STP Varadero Palma de Mallorca
Free Get
STP Varadero Palma de Mallorca Description
Con STPShipyard App podrá informarse, solicitar presupuestos y hasta contratar los servicios de varadero que necesite para su embarcación de forma rápida y sencilla.
STP Shipyard Palma es uno de los varaderos más avanzados de Europa, un área de referencia para el mantenimiento y reparación de barcos de hasta 120 metros de eslora, y travelifts de hasta 700 toneladas.
Gracias a su equipo de profesionales garantiza calidad, eficacia y seguridad, y junto con las mejores empresas especializadas del sector representa un valor añadido para el cliente.


With the STPShipyatd App you'll be able to get information, request quotations and also hire dock services for your boat quickly and easly.
STP Shipyard palma is one of the most advanced shipyards in Europe, a technical área of reference for the repair and maintenance of boats of up to 120 m in lenght, with travelifts of up to 700 tons.
Thanks to its prefessional team, it guarantees quality, efficiency and security, and together with the best companies speciallized in the sector, it represents a great added value for the client.
STP Varadero Palma de Mallorca 1.2.0 Update
Mejora de rendimiento y nuevas funcionalidades
More