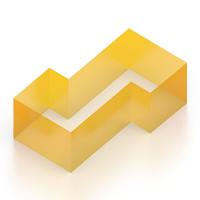 Subspace - Measure rooms!
Free Get
Subspace - Measure rooms! Description
Subspace lets you measure rooms instantly, using just your iPhone or iPod Touch. Measure and store room plans and measurements in seconds.

It's fast and easy to use. Walk round the room and touch the phone against each wall. The app uses unique motion tracking technology to produce a 3D room plan in real-time, as you measure. When you're done, the app instantly calculates the key measurements for the room.

Features:
- It's fast - less than a minute for most rooms.
- It's easy - just walk round the room, and touch the phone against each wall.
- Unique motion tracking technology builds a 3D plan as you go.
- Stores multiple rooms, and recalls room details whenever you need them.
- Automatically estimates room length, width, floor area, wall area, and perimeter.
- Creates beautiful 3D room plans for each room, which you can view from any angle.

Accuracy:
- Perfect for quick estimates, usually accurate to about 30 cm on small rooms.